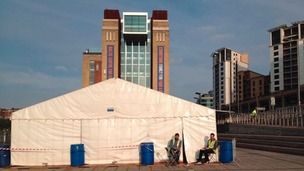 Comedians from Patrick Monahan to Ed Byrne will be performing on Tyneside at a new comedy festival called Jesterval.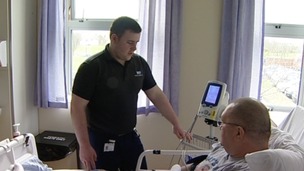 An NHS trust is recruiting hundreds of young people on Tyneside. It's one of the biggest ever intakes of apprentices.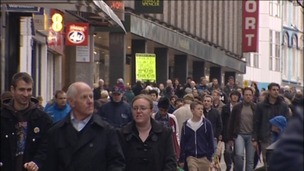 As the economy emerges from recession, how long will it be before we start to feel the benefit?
Live updates
The storm aftermath
Teams of staff from North Tyneside Council have been patrolling the local coast ensuring areas affected by the tidal surge were safe.
They have been able to re-open most of Longsands beach, which was initially closed off, owing to concerns over the stability of sand dunes and missing fencing.
Concrete and tarmac is missing from Watts Slope, the area outside the Boardwalk Café in Whitley Bay, making it potentially hazardous.
At High Point, where fencing is missing, workers have made the area safe, since there is a drop of around 20 feet onto the rocks and sea below.
Tynemouth Longsands beach has sustained substantial coastal edge damage with a significant amount of sand gone from the shore. This will be replaced through the natural process of renewal.
There has also been some damage to the caves at Cullercoats Bay. But it does not pose a safety risk.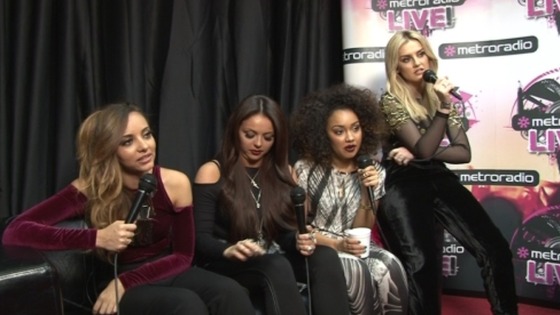 Girl band Little Mix have announced they will be back in the North East next Spring as part of a national arena tour.
They performed at the Metro Radio Live concert on Friday night.
Fans can see them at the Metro Radio Arena on May 17 next year.
Advertisement
Three men from County Durham and Tyneside have been jailed for a total of 23 and a half years for plotting to traffic hundreds of thousands of pounds worth of drugs across Britain.
Detectives discovered that the men had links with gangs in Europe. Six other men had already been jailed as a result of this police investigation.
Rachel Bullock reports.
A new multi-million pound leisure centre has been opened on the seafront in South Shields.
South Tyneside councillors hope it will boost the town's economy by attracting more visitors, as Derek Proud reports.
A multi-million pound leisure complex has opened in South Shields.
The Haven Point centre on the seafront is the biggest investment in leisure by South Tyneside Council.
It includes an eight lane swimming pool, gym, sauna and dance studios.
It's part of a scheme to regenerate the town centre.
Bonfire Night crime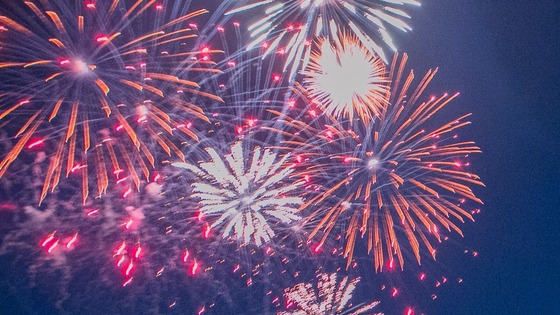 Northumbria Police and Crime Commissioner Vera Baird has backed an annual initiative to cut dark night disorder.
The Darker Nights campaign, which is being led by Tyne and Wear Fire and Rescue Service, will target the rise in anti-social behaviour around Hallowe'en and Bonfire Night.
Police and Crime Commissioner Vera Baird said: "While others celebrate Hallowe'en and Bonfire Night, these occasions can cause distress and fear among the most vulnerable in our communities.
"I hope events pass peacefully with this initiative ensuring crime and disorder is stopped before it starts."
Station Manager Ian Cuskin, Tyne and Wear Fire Service, said: "The run-up to Bonfire Night is one of our busiest periods.
"We want everyone to have a safe and enjoyable time. The best way of doing this is by attending a professionally organised display and to report any unauthorised bonfires."
Advertisement
Bonfire Night crime
"We have seen the number of illegal bonfires in Newcastle fall as we work in partnership and with the public to crack down on those who break the law.

"In this instance the police and council officers spotted the potential danger but we need the public's help by reporting the irresponsible dumping of waste material so we can continue to help keep people safe at this time of year."
– Cllr Linda Hobson, Newcastle City Council
Bonfire Night crime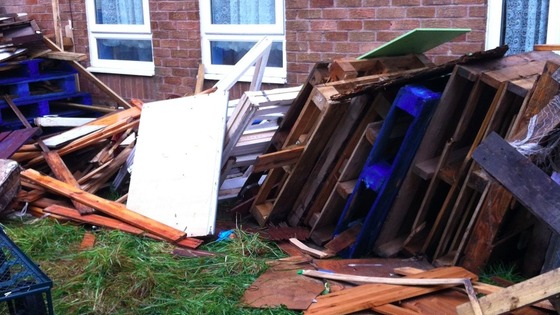 Bonfire Night crime
Officers from Northumbria Police have seized a large quantity of wood from a house in Elswick, as part of efforts to stop unauthorised bonfires.
Neighbourhood Officers who have been working with Newcastle City Council removed a large stockpile of wood from an address in Sovereign Court.
"This year once officers became aware that wood was being stored at this location, not only causing an eyesore but potentially a fire risk to other residents, we took action with our partners at Newcastle City Council to prevent an illegal bonfire taking place."
– Neighbourhood Sergeant Graeme Donachie

Police say they were forced to take action once the wood started to pile up because "residents in this area have lit a large unofficial bonfire in the street causing anti-social behaviour and disruption to others" in previous years.
"Officers will continue to patrol this area in the run up to Bonfire Night and will work with the local authority to clear away any piles of wood , or other material which are being stockpiled for unofficial bonfires.

"We want residents to have a safe and enjoyable Bonfire Night and are encouraging people to attend organised displays, rather than run the risk of having a bonfire at home.

"Anyone with concerns of unauthorised bonfires or any bonfires/fireworks which may pose a risk to others should contact police."
– Neighbourhood Sergeant Graeme Donachie
Horse puncher jailed
It was a bizarre images from a dark day of football violence in the North East.
44-year-old Barry Rogerson was caught on camera punching a police horse following Newcastle's home defeat to Sunderland last April.
He was jailed for 12 months for his crime. Gregg Easteal reports.
Load more updates
Back to top