During an interview with ITV News Tyne Tees, Dec said that Byker Grove was a very special time because it was where the Geordie duo met and began their friendship and careers.
Any & Dec have been speaking to ITV News Tyne Tees about the 25th anniversary of the first episode of Byker Grove. The Geordie TV presenters said the success they have had since the hit teenage drama has been amazing.
Advertisement
CBeebies has tweeted a picture of the Byker Grove cast when they were younger. The show first aired 25 years ago today.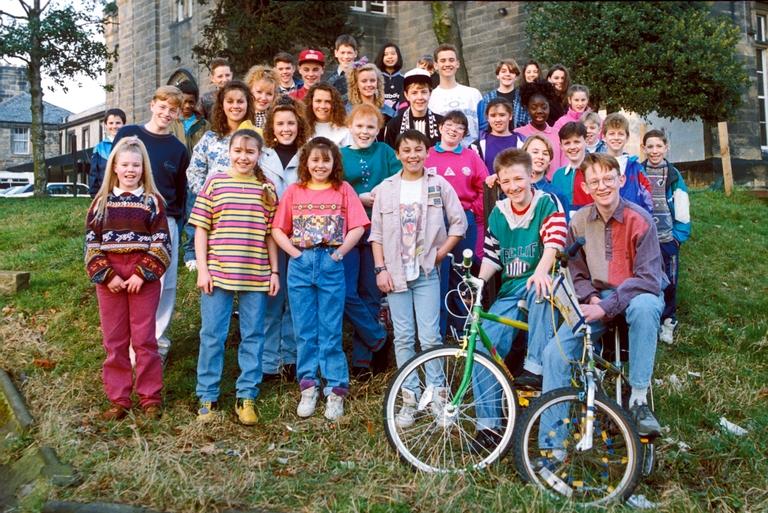 25 yrs since Byker Grove started!! I was in it once, mind I think just about every Geordie kid was at one stage ?
Former cast and crew will gather at the venue tonight for Byker Grove, All Grown Up, celebrating 25 years since the first episode aired.
Read the full story ›
A decision is expected this morning on the latest phase of the development of South Shields' historic market square.
Councillors are recommended to approve the proposals for a new library, digital media centre and rooftop restaurant.
Tyne and Wear Fire Service has issued a warning to Newcastle residents over the ice bucket challenge, a new social media craze which has seen people jumping from the Gateshead Millennium Bridge into the River Tyne.
The Ice Bucket Challenge originally started with people dowsing themselves with ice cold water to raise money for charity, but the fire service say that the challenges have become much more dangerous.
Derrick Smith, from Tyne and Wear Fire Service, has spoken of the risks and possible side effects:
Advertisement
South Shields rugby star Katy Mclean has already received an MBE for services to rugby and captained the England team that won the Rugby World Cup in Paris.
Now, she has spoken of her delight in the news that Darlington will host the New Zealand team for the Rugby World Cup next year, which she thinks will be "massive" for the area:
Darlington Mowden Park Arena & Event Manager Danny Brown, who helped put together Darlington's application for the team base, has said Mowden is now the biggest rugby venue outside of Twickenham:
It's been confirmed that Darlington will be an official team base for the Rugby World Cup in 2015, hosting the All Blacks.
Tyneside's training facilities will be used by the stars of next year's Rugby World Cup. Four venues in Newcastle and Gateshead, and the fifth in Darlington, have been chosen to host the athletes when the world's third largest sporting event comes to St James' Park in 2015.
A Tyneside charity is using DNA tests to show everyone has ancestors from across the world
Read the full story ›
Load more updates