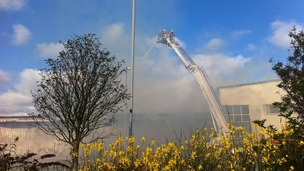 Tyne and Wear Fire Service have been tackling a blaze at a warehouse on North Tyneside.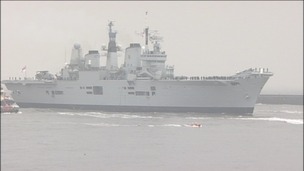 The Royal Navy's former flagship, the Ark Royal, which was built on Tyneside, is to be scrapped by a firm in Turkey, the MoD has announced.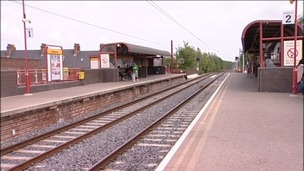 The Tyne and Wear Metro will be closed between Wallsend and Tynemouth for three weeks.
Live updates
A man aged 60 has died after he was hit by a car on a slip road off the Coast Road in Wallsend, on North Tyneside. He was a pedestrian on an exit slip road for Battle Hill late last night.
Officers are investigating and appealing for anyone who witnessed what happened to come forward. A 28-year-old man has been arrested in connection with the incident.
A man has been treated in hospital after he was stabbed in the chest outside an off-licence on North Tyneside. It happened just before 7:30pm on Thursday (27th March) on Warwick Road, Wallsend.
He was treated for a superficial wound. Northumbria Police said they did not believe it to be a random assault.
Advertisement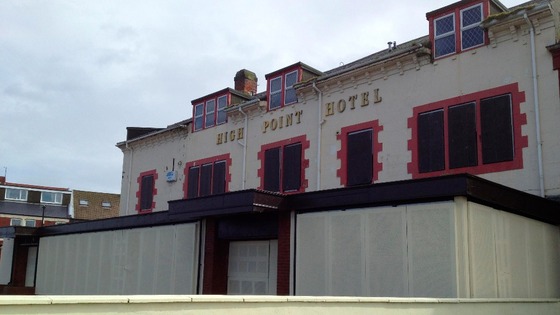 North Tyneside Council has announced plans for the further regeneration of both Whitley Bay and Wallsend.
In Whitley Bay, the council will purchase three prominent vacant properties - High Point Hotel, Avenue Public House and Whiskey Bends Public House - which have blighted the seafront for a number of years and are now set for demolition.
While in Wallsend, the council hope to create land for affordable housing after agreeing to purchase the town's former police station.
The deals were agreed in principle during a meeting between the Elected Mayor and Cabinet last night.
Two men from Wallsend have been jailed for their part in a robbery that happened last October at an amusement arcade in North Tyneside.
Staff at Vegas Amusements on Wallsend high street were threatened by two men carrying a hammer and screwdriver on 10 October 2013.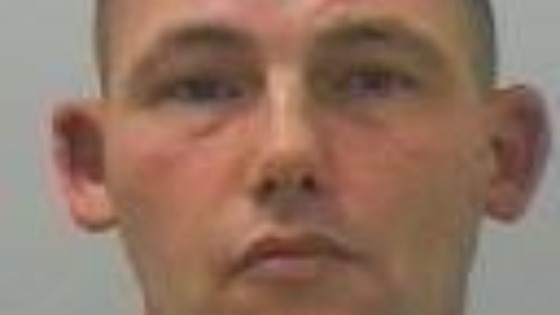 The men then stole cash and gaming tokens before leaving the arcade.
32-year-old Robert John Nicholson and 35-year-old Robert John James Thompson were subsequently charged with robbery, and appeared at Newcastle Crown Court.
The pair pleaded guilty to the robbery and being in possession of an offensive weapon, as well as pleading guilty to three joint charges of burglary for break-ins that happened in Newcastle, Cullercoats and Tynemouth.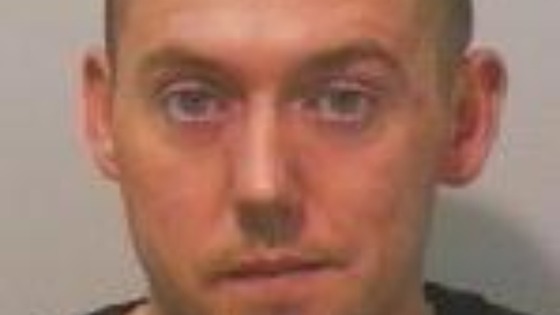 Nicholson was sentenced to serve seven and a half years in prison and Thompson six and a half.
The sentencing comes during Operation Soundwave - a force-wide campaign aimed at tackling burglars, thieves and opportunist criminals across the Northumbria force area.
The regeneration of Wallsend town centre will reach a key milestone in the next few weeks as the new Customer First Centre opens its doors.
The new facility is part of the revamp of the Wallsend Forum and adjacent area, to create a new vibrant centre for the town.
And it will give local people better access to North Tyneside Council services – as well as a state-of-the-art library.
The new Wallsend Customer First Centre is due to be handed over to North Tyneside Council at the end of this month.
The Council will then relocate both the library and customer service centres – and staff - into the new facility which will open to the public a few weeks later.
Elected Mayor, Norma Redfearn:
"The Customer First Centre will create a key focal point, as part of the refurbishment of Wallsend Forum, and will help give a new lease of life to the centre of Wallsend."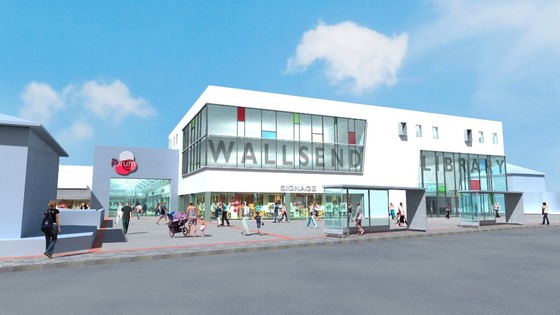 A book has been published to celebrate the history of the famous Wallsend Boys Club.
Football stars including Alan Shearer and Michael Carrick are just two of more than 60 professional players who started there as young players. But, as the book reveals, football is only a small part of the club's past.
Click here for more information on the club.
Advertisement
Police are appealing for witnesses after a robbery on Wallsend High Street. At 8.35 pm on Saturday, September 21, a man threatened a member of staff in the Ladbrokes bookmakers with a knife and stole cash. She was left shocked and shaken but was not hurt.
He's described as white, aged in his mid 30s, about 5ft 8ins tall, of stocky build and wearing dark clothing and a black woollen hat with yellow writing on the bottom. He spoke with a local accent.
Teenager stabbed in Wallsend
A teenager has been arrested after a 17-year-old girl was stabbed on Tyneside.
It happened at about 1 am on Saturday 20 July at The Green in Wallsend.
A 16-year-old girl has been arrested on suspicion of wounding with intent to commit GBH.
A 20-year-old man has been arrested after threatening police officers with a knife. Negotiators were called to the house in Roman Court, Wallsend, on 15th June. They spent hours persuading the man inside to come out. Officers will be patrolling the area to reassure people living nearby.
"We understand that residents in the area may have seen or heard a lot of police activity in the early hours and may have been worried, however we can reassure them that at no stage was there any danger to them. "Our officers quickly responded to a call and highly skilled negotiators where called to assist in talking to the man. No one was hurt during the incident."
– North Tyneside Inspector Phil McConville
Pensioner in hospital after bag snatch
"This was a disgraceful crime carried out in broad daylight targeting an elderly woman who was injured during this incident.

"She is still in hospital receiving treatment for her injuries, which were substantial, and it has been extremely distressing both for her and her family.

"Such incidents like this where serious injuries are suffered are unusual and I'd like to reassure people that extensive enquiries are being carried out and it is still very much an active investigation. We're doing everything we can to trace this man and ensure action is taken.
"I'd urge him or anyone who knows him to think about what a cowardly attack this was and the impact it has had on an elderly woman, and come forward with information."
– North Tyneside Chief Inspector Jamie Pitt

Anyone with information can contact Northumbria Police on 101.
Load more updates
Back to top