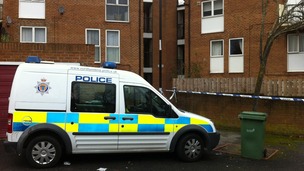 Police have charged a 45-year-old man after a 20-year-old man was stabbed to death in Washington.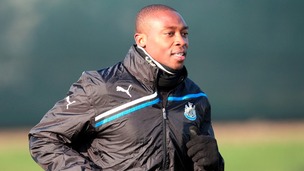 A man from Washington, Tyne and Wear has been arrested after a racist comment was posted on Facebook about a Newcastle United striker.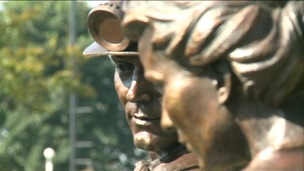 The Bishop of Jarrow has carried out a special ceremony to mark the town's of Washington's rich mining past.
Live updates
Man faces jail over injuries fraud
A man from Washington is facing jail after he was caught playing rugby whilst making a £923,000 claim for wrist injuries.
31-year-old David Ribchester said he could not drive, play the drums or pick up his daughter.
However, insurance investigators filmed him training at a local rugby club and driving himself around.
Ribchester pleaded guilty at the Old Bailey to fraud by false representation.
He was bailed to June 22 for sentencing.
Judge Nicholas Cooke warned he was thinking of sending him to jail.
"Unfortunately, offending of this type is a big problem. It means I have to deal with it severely. It is the type of offending which is causing a great deal of problems."
– Judge Nicholas Cooke

Ribchester injured both wrists after a ladder came away from a refrigerated lorry in 2006 whilst he was working as an engineer for Schmitz Cargobull in Durham.

He would have been entitled to between £50,000 to £250,000 but put in an exaggerated claim saying his injuries had greatly affected his life.
ROADS: A1(M) BOTH DIRECTIONS, TYNE AND WEAR
Delays of 15 minutes - two lanes closed and slow traffic due to shed load and accident involving a lorry on the A1(M) in both directions between junction 65 A194(M) / A1 / A1231 / B1288 Birtley and junction 64 A195 (Washington).
Advertisement
Five flamingos flying the nest
by Rachel Sweeney
Five flamingos are preparing for adult life, just months after they were rescued as chicks.
The birds have been hand reared at the Wetlands Centre in Washington on Wearside.
Woman assaulted in Washington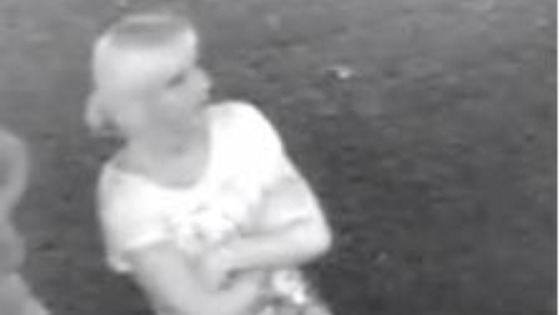 Police have released a CCTV image of a woman they want to speak to after another woman was assaulted in Washington.
A 21-year-old woman was standing outside The Chevy's Sports Bar on Emerson Road in the early hours of Sunday 17 March when she was approached by another woman.
The woman hit her in the face before making off, leaving her with a chipped tooth and an injured eye.
Police have now released a CCTV image of a woman who was seen in the area at the time, and who they are keen to speak to as she may have important information which could help their investigation.
Anyone who recognises this woman - or who has any information about the assault - is being asked to contact police on 101 or call Crimestoppers on 0800 555111.
Washington School ranks among top 100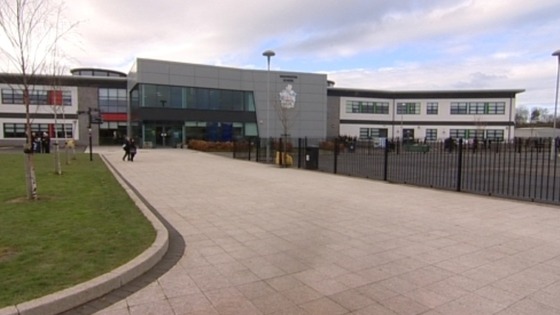 Washington School has been named among the top 100 best-performing schools in the UK.
The accolade recognises schools with the most improved results from 2011 to 2012 for all pupils. During that period, Washington School earned it best ever overall GCSE results with 63% of pupils gaining five or more A*-C grades, compared with just 38% for the previous year.
Schools Minister David Laws has written to the school to congratulate them on their achievement.
Funeral held for Sapper Walker
Extended interview with Lieutenant Colonel Chas Story
Hundreds turned out to pay tribute to a soldier from Washington killed in Afghanistan earlier this month.
23-year-old Richard Walker, who served with the Royal Engineers, had been preparing the base for handover to the Afghan National Army.
Sapper Walker's Commanding Officer spoke about how the regiment were still in disbelief that he was gone.
Advertisement
Funeral held for Sapper Walker
"We just can't believe he's gone"
The funeral of a soldier from Washington, in Tyne and Wear, has taken place this morning.
Sapper Richard Walker was killed when an Afghan soldier opened fire at an army base.
Sapper Walker's Commanding Officer said that he was an outstanding soldier and devoted father.
Tyne Tees Travel
Roads: A194 (M), Washington
Black ice on the A194 (M) has caused two minor accidents on Wearside between the A182, Washington Highway, and the B1288, Havannah Interchange.
Washington lottery win
Full Report: Washington lottery win
A couple from Washington in Tyne and Wear are the latest people in our region to win a million pounds on the lottery.
It is the fourth big payout here in as many weeks.
You can watch the full report from Derek Proud below.
Washington lottery win
Million pound Lottery win for Washington couple
A factory worker and bingo supervisor from Tyne and Wear, who have won £1 million on the EuroMillions draw, said they had no plans to leave the jobs they loved.
Ian McCarthy and his wife Kim landed the windfall after their numbers were read out on the Christmas Day draw.
"I did not find out on Christmas Day because we had family round and we were celebrating.

So it was 10 days later when I was upstairs with my son and we were putting up a new TV bracket.

I remembered I had the ticket so I put the numbers in and it said you are a winner. I did it again, because I did not believe it, and then shouted my son in and we hugged each other."
– Ian McCarthy

He then went to the bingo hall where his wife was working and went up on stage to tell her the good news.

The couple, from Washington, who have never been abroad, are now the fourth Lottery winners from the North East in the last month.
"I said he was off his trolley and thought he was having me on.

I did not believe it until we went over to the supermarket and it said we had won.

I then went back to work because I wanted to finish my shift."
– Kim McCarthy

The couple, who have two sons and have been married for 21 years, said they only got their passports last year and their last holiday was to London.

They have played the Lottery all their lives and said they had no intention of stopping, even after their big win.
Load more updates
Back to top