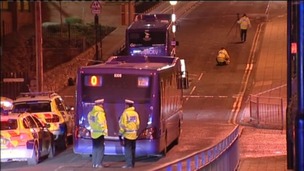 The 12-year-old local boy was pronounced dead at the scene in Sunderland.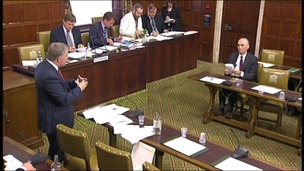 A North East MP has used a debate in Parliament to highlight what she says is the severe impact of cuts on our most urban fire services.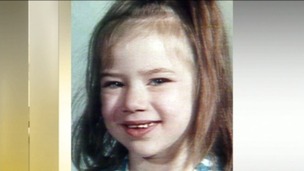 The mother of murdered seven-year-old, Nikki Allan, continues her fight for justice twenty years after her daughter died.
Live updates
A man has been jailed for five years after police found disguised firearms a his home.Neil Robinson, 42, had one stun-gun, which looked like a mobile phone, in his house and two more in the shed.Possession of such weapons result in a mandatory minimum sentence of five years behind bars.
Robinson, of Ramillies Road, Sunderland, admitted possession of three disguised firearms.
Sunderland honours Nissan's Mann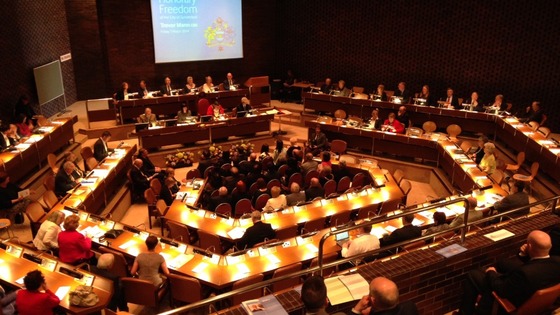 Trevor Mann, Nissan's Executive Vice President, has been awarded Honorary Freedom of the City of Sunderland at a ceremony at the city's civic centre.
Council leader, Cllr Paul Watson: "The city and the region owe a lot to this man who has been instrumental in the creation of thousands of jobs."
Advertisement
Trevor Mann CBE, Nissan's Executive Vice President, spoke about being given the Freedom of the City of Sunderland at a ceremony today.
"I am deeply proud to be conferred with the Honorary Freedom of the City of Sunderland, where I enjoyed living and working for many happy and fulfilling years.

The honour is a reflection of the many achievements of our UK plant and a mutually supportive partnership spanning three decades between Nissan and Sunderland City Council.

Of course none of Nissan Sunderland plant's success would have been possible without the dedication and contribution of my colleagues at the plant, so I would like to thank them all for their hard work and outstanding performance over many years."
– Trevor Mann CBE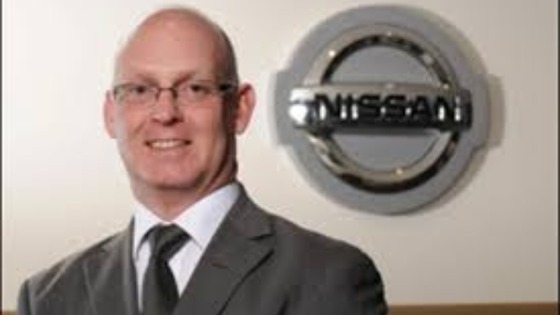 Trevor Mann CBE, one of Nissan's top executives, is being given the Freedom of Sunderland at a ceremony today.
He is Nissan's Executive Vice President, having risen through the ranks since joining the company in 1985.
He is being granted Honorary Freedom of the City of Sunderland in recognition of the example he sets to the city's young people, and his personal contribution to the economic well-being of the city and people of Sunderland, according to the city council.
A Wearside businessman, who is believed to have conned more than 50 victims out of more than three million pounds is behind bars tonight.
Around 30 former customers of the Washington Mortgage Centre in The Galleries gathered at Newcastle Crown Court today.
Many had considered themselves to be friends of 49-year-old David Reid from Burnhope in County Durham.
He admitted 23 charges, spanning a ten-year period, but detectives say the true extent of the scam was much greater. Reid will be sentenced on 17 March.
Police are appealing for information after a man was found with head injuries in Sunderland.
He was discovered on Carlisle Terrace on Tuesday morning.
The 33-year-old remains in Newcastle's RVI in a critical but stable condition.
Two men have spoken voluntarily to police. Enquiries are continuing.
Advertisement
Police are investigating after an elderly lady was tricked into giving money to a bogus charity collector in Houghton.
A man knocked on the door of the 84-year-old woman on two separate occasions in early December asking for cash to help a sick child.
In total the lady handed over £60.
Funeral of boy hit by bus
Hundreds of people turned out for the funeral of Matthew Hayes. See Kenny Toal's full report here.
Funeral of boy hit by bus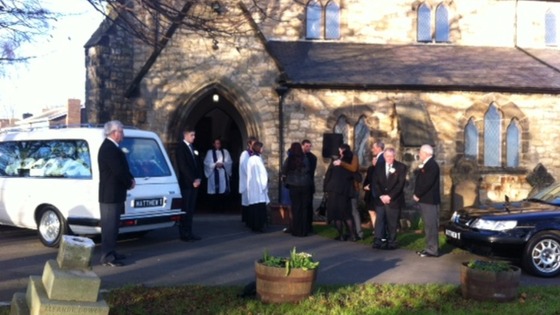 Friends and family of Matthew Hayes, the 12-year-old boy who died after being hit by a bus in Sunderland, attended his funeral today.
The service was held at St Matthew's Church on Silksworth Road in Sunderland. It was lead by The Revd David Tolhurst, who said: "We are here today in overflowing numbers, to try to comfort Matthew's family and friends and to try to comfort ourselves.
"If numbers alone could heal grief then the massive outpouring of love for Matthew's family over the past week and again today would have dried our tears."
Commenting before the service the vicar said: "My thoughts and prayers are with Matthew's family at this terrible time. The communities of Moorside, Ryhope and Silksworth share their shock and disbelief as we mourn the loss of such a young life.
"Since the tragic incident over 250 people have come from the local community to St Matthew's over the course of the last week to light candles and to pray for Matthew's family. Today is a day of great sadness, but also a day to remember, with affection, a young life that touched so many people."
Funeral of boy hit by bus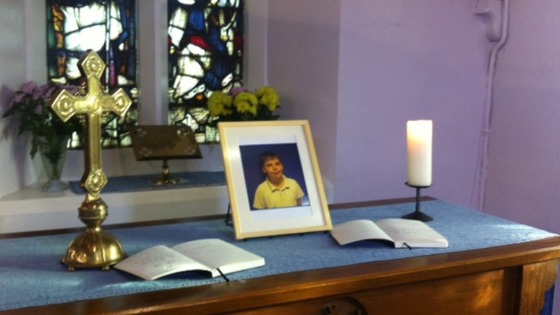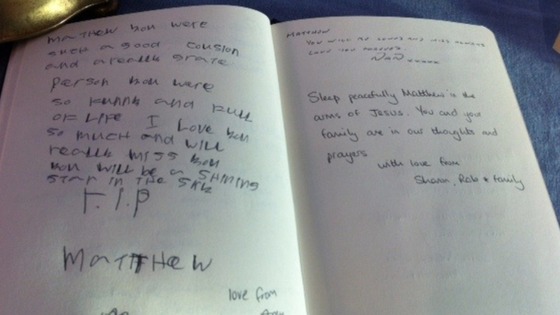 Mourners have been making written tributes to Matthew Hayes, the 12-year-old boy who died after being hit by a bus in Sunderland.
The collision happened on Ryhope Street South nearly two weeks ago.
Load more updates
Back to top