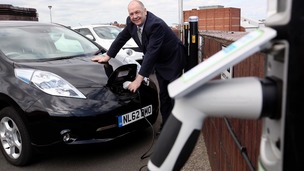 Sunderland City Council hopes to encourage more people to buy electric vehicles, by tackling "charger anxiety".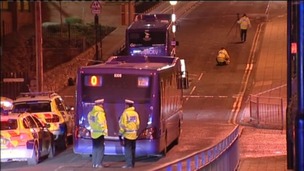 The 12-year-old local boy was pronounced dead at the scene in Sunderland.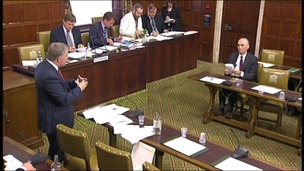 A North East MP has used a debate in Parliament to highlight what she says is the severe impact of cuts on our most urban fire services.
Live updates
Appeal for missing grandfather becomes murder inquiry
Chief Inspector Jerry Pearson, from Northumbria Police, is urging anyone who knows the whereabouts of missing Robert Hutchinson to contact them. The 56 year old, from Sunderland, hasn't been seen since the 23rd of June.
Appeal for missing grandfather becomes murder inquiry
The family of a man who's been missing for more than 2 weeks have made an emotional appeal for him to get in touch. 56 year old Robert Hutchinson was last seen on the 23rd of June in the Hendon area of Sunderland. His daughter, Paula Hutchinson, and son, Gavin Newton, say they want him home.
Advertisement
A woman has been seriously hurt after being attacked by a dog in Sunderland.
The woman was walking through the cemetery at Holy Trinity Church in Southwick, onto the path of Northern Way, when she was approached by the Alsation,
The animal was not with anyone, and was not wearing a colar.
It jumped up at the woman, and as she put her hands out to protect herself she suffered serious injuries to both of her hands and required hospital treatment.
The dog ran off down an alleyway between the back of James Street and Southwick Primary school field.
Officers are carrying out enquiries into the incident and appealing for the owners of the dog, or anyone with information, to get in contact."
– Northumbria Police Spokesman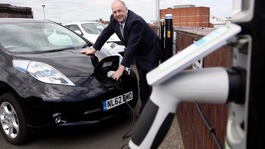 Sunderland City Council hopes to encourage more people to buy electric vehicles, by tackling "charger anxiety".
Read the full story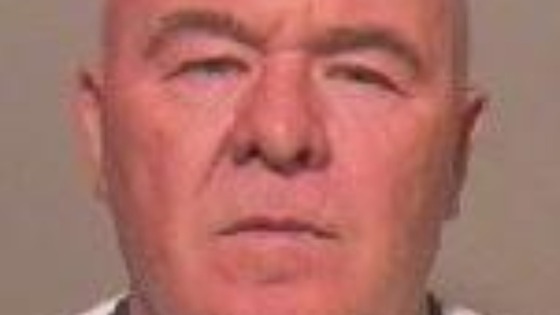 A man from Sunderland has now been missing for more than a week.
Robert Hutchinson, 56, was last seen on Monday, June 23 by a family member in the Hendon area.
He was reported missing on Thursday, June 26.
He is described as white, 5ft 9 inches tall, stocky build with grey short hair.
He was last seen wearing knee length shorts and a short sleeved checked shirt.
He has an ear piercing in his left ear.
Northumbria Police officers are carrying out enquiries in order to trace Robert and are asking him, or anyone who know's where he is, to get in contact.
Anyone with information should ring Northumbria Police on 101 ext 69191 quoting reference 410 260614.
Police investigating the death of a man who was stabbed in Sunderland have tonight charged two brothers with murder.
A 53 year old man was found with a stab wound to his leg on Purley Road, in the Plains Farm area, three weeks ago.
He later died in hospital.
His name has not been released by the police.
Jack Ryan, 21, and Jess Ryan, 24, formerly of Toronto Road in Sunderland, have been charged with murder.
They are both scheduled to appear before magistrates in Sunderland on Tuesday morning.
Advertisement
Families across Sunderland who have lost loved ones in recent military service are being invited to put forward their names to be inscribed on the city's Memorial Wall. The wall on Burdon Road was built as a tribute to Wearside's fallen service personelle.
Since the formal dedication of the Memorial Wall on Armistice Day 2012, there has been an annual 'roll call' asking for people to put forward names to be inscribed on the wall. This includes people from Sunderland who have died in recent conflicts such as Afghanistan, Iraq and Northern Ireland.
"The Memorial Wall represents what makes our city so special, the community coming forward to support 'Brothers in Arms' and make this lasting monument possible. "If there are additional names that people would like to see on the wall, now is the time to contact the City Council. " We can then look to have those names inscribed for the Remembrance Weekend in November 2014."
– Cllr Harry Trueman, Deputy Leader, Sunderland City Council
A man from Sunderland accused of starting a fire on a North Sea ferry which sparked a major rescue operation has failed in an attempt to argue the court had no jurisdiction in his case.
A fire broke out on a DFDS service between North Shields and Amsterdam on December 28th.
Six people were winched to safety by an RAF helicopter, and the vessel was forced to return to North Shields.
Boden George Hughes, 26, denies charges of arson and affray.
His legal team argued that as the vessel is Danish and was more than 12 miles offshore at the time of the alleged offence, the court had no jurisdiction to prosecute him.
But at Newcastle Crown Court, Judge Robert Adams rejected the argument and told Hughes he would stand trial on July 7th.
Clegg and Cable open new Rolls-Royce plant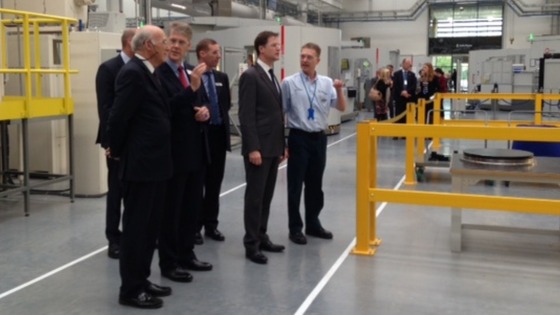 The Deputy Prime Minister and Business Secretary are on Wearside to open a £100 million aerospace factory.
Nick Clegg and Vince Cable met with engineers at Rolls-Royce in Washington, which will make engine parts for aircraft.
It is hoped the new plant will safeguard hundreds of manufacturing jobs.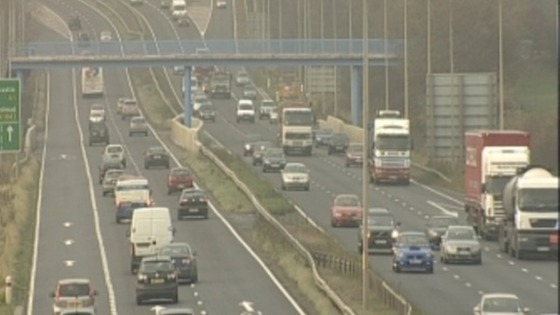 Drivers who have a daily thirty minute commute in the Newcastle Sunderland area spend nearly 70 hours a year in delays.
Data from the sat nav maker Tom Tom also shows congestion on secondary roads is worse than on main roads.
Load more updates
Back to top