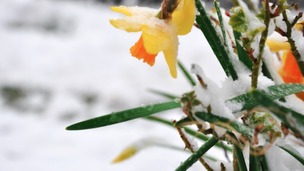 Nurseries are being forced to dump their spring flowers because of the cold weather.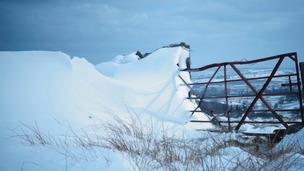 According to provisional Met Office statistics this has been the coldest March for 50 years.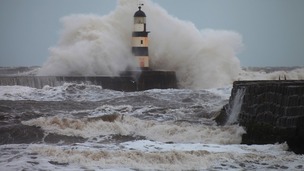 A selection of you pictures showing this weekend's windy weather
Live updates
ROADS: A189 NEWCASTLE, TYNE AND WEAR
Heavy rainfall has caused flooding on A189 Scotswood Road at A695 Plummer Street. Motorists are being warned to approach with care.
Ross Hutchinson heads to the Farne Islands
It's the start of the Bank Holiday weekend and, as always, we're all hoping for sunshine and warm temperatures
Ross has been to one part of our region that has more interest than most in how the weather behaves.
Advertisement
Today's weather
Weather: Latest satellite and radar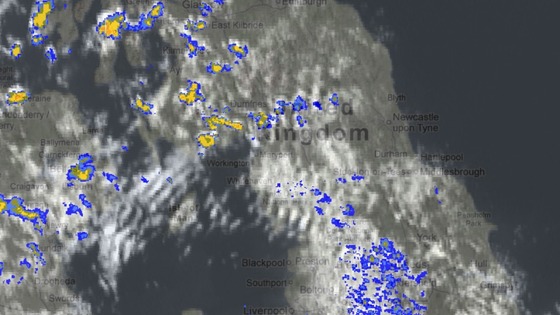 The brisk and gusty wind will bring scattered showers today.
Some of the showers will be heavy, with a chance of hail, but sunny intervals will occur in-between the showers.
Near average temperatures will be offset by the chilly wind
Today's weather
Border
After warnings that the weather is providing perfect conditions for a 'plague' of slugs we've been collecting you tips on how to deal with them...
Bad weather leads to a decline in bees
Many factors - not least poor weather - are proving a real challenge for gardeners and farmers.
However, it's the plight of bees that has become a real global concern as three-quarters of the world's crops rely on bees and insects to fertilise their flowers.
Beekeepers staged a protest in London today calling on the Government to support a ban on certain pesticides.
Helen Pearson went to meet scientists at the Honey Bee Lab at Newcastle University where they are researching the effects of chemicals on bees.
Today's weather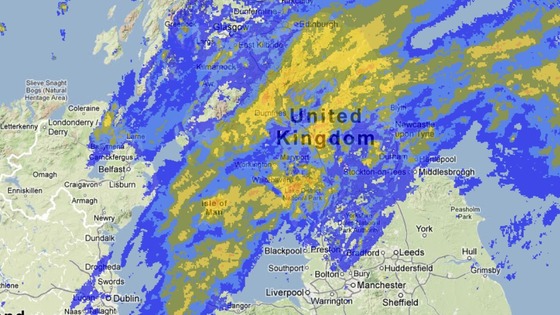 A wet start generally but it will become drier and brighter during the afternoon, with some sunny spells developing in most areas, but also with a few showers developing.
Turning colder, too. Maximum temperature 10 °C.
Advertisement
Today's weather
Weather: Satellite and radar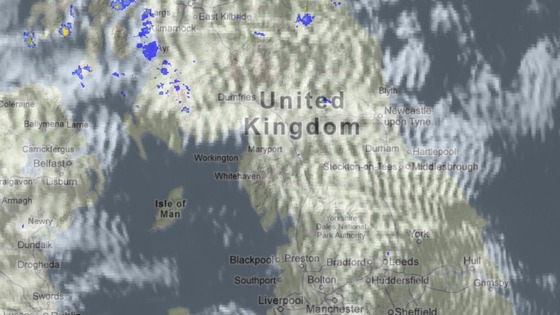 A few showers, mainly across the Pennines.
Generally dry and breezy, with sometimes large amounts of cloud but also some sunny spells.
The best of any sunshine will be to the east of the Pennines.
Maximum temperature 15 °C.
Today's weather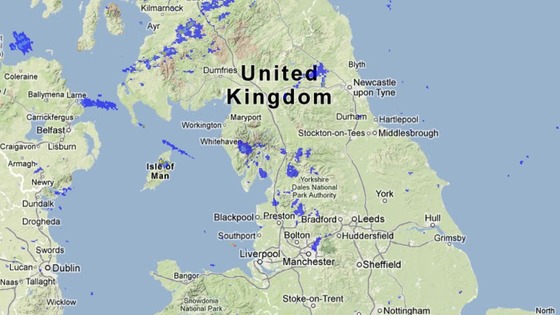 A cloudy day with some patchy mainly light rain, then becoming drier and brighter in the afternoon with the best of any sunshine likely in the east.
Strong and gutsy southwesterly winds.
Today's weather
Weather: Latest satellite and radar 2pm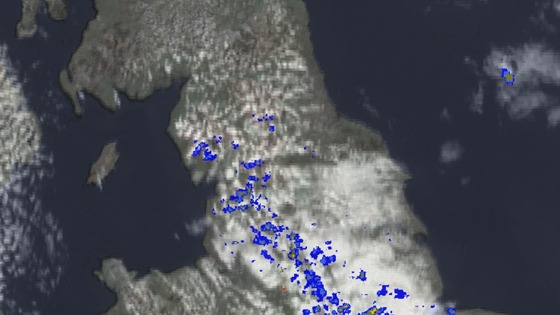 A generally bright day with sunny spells, some showers and lighter winds than of late.
The showers are set to be most frequent across Pennine Areas this afternoon, and should ease off by the end of the day.
Load more updates
Back to top