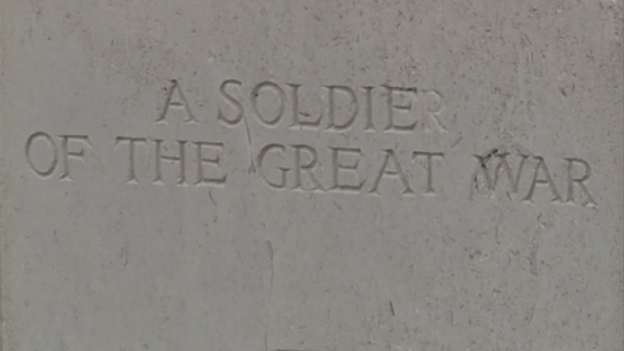 Young footballers from Sunderland and Newcastle have just returned from what was, in their own words, the trip of a lifetime.
They were playing in Belgium to mark the centenary of The Great War with other under-12 sides from The Premier League for The Christmas Truce National Tournament.
Held in Ypres, the site of many battles and, now, countless war graves, the three day trip was about testing their football skills but, more importantly, opening their eyes to the horrors of The First World War.
Our reporter Jonny Blair was given full access to the teams and tournament.
People across the UK are being invited to turn out their lights at exactly the same time, 100 years after Britain entered the First World War.
This will happen between 10pm and 11pm on Monday August 4th.
We are being urged to do this either at our homes, or to join others for a public display of commemoration.
Here are the locations of public Lights Out events across the region:
Royal British Legion, Newbiggin by the Sea, Northumberland
North Tyneside Council headquarters
Northumbria House, North Shields
Sage Gateshead
Royal British Legion, Houghton-le-Spring
Durham Cathedral
Durham School
Clarence Court sheltered housing, Spennymoor
Dorman Museum, Middlesbrough
Yarm War Memorial
Bowes Museum, Barnard Castle
North Yorkshire County Council headquarters, Northallerton
Composer at Woods, Berwick-upon-Tweed
More details can be found at the official Lights Out website
Advertisement
Only 3 prototypes were ever built during the Great War, and now experts at the Yorkshire Air Museum, near York, are rebuilding an Eastchurch Kitten.
An attempt was made in the 1980s to essentially build one from scratch stalled in 1987.
Now experts at the museum have taken control of the project,
The Eastchurch Kitten was to tackle the threat posed by Zeppelin airships
The Kitten was planned to be launched from platforms on battleships, cruisers or even torpedo boats.
It was to be a 'disposable' aircraft, to simply go up, intercept and shoot down the airship, then ditch in the sea.
However, by the time it was ready to go into full production, the war had ended.
The reconstructed bi-plane will get its first public showing at the museum, in Elvington, on Sunday 2nd March.
Students on Teesside have re-created a section of a trench to mark the upcoming centenary of World War One.
The students at Cleveland College of Art and Design in Hartlepool worked with local councils on the project which was made possible by a £400,000 grant from the Arts Council England.
It is part of an exhibition series called 'Remembering Our War', which has been organised by five local councils.
The trench display is going to be shown across the Tees Valley in the coming weeks.
Advertisement