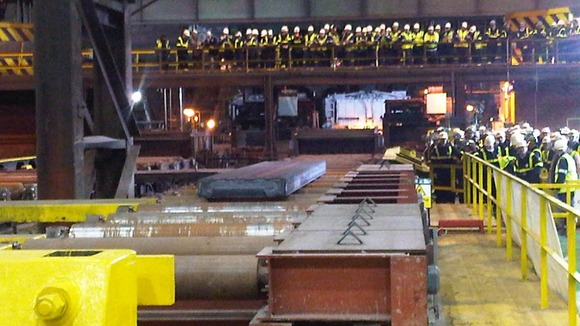 The first steel to be produced in Redcar for two years has left the production line.
Workers at the SSI site looked on as it made its way across the floor. The slab will be made into a permanent memorial to recognise the people who fought to reopen the steelworks.
The first shipment of steel is expected to leave Teesside in the next three weeks.