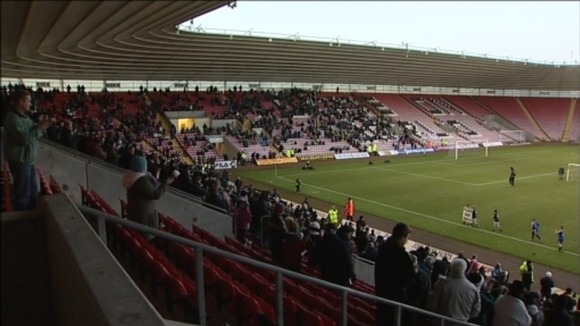 The community group trying to take over Darlington Football Club has confirmed the Quakers will move away from their current stadium.
Darlington FC 1883 has been in talks with administrators over a deal to buy the club.
The group said today that there's been a delay in proceedings but that a deal was close.
However, after looking at all the options Darlington will not play football at The Arena on Neesham Road next season.
The group are looking into a short-term ground share with another club, and plans to move back into Darlington as soon as an opportunity becomes available.