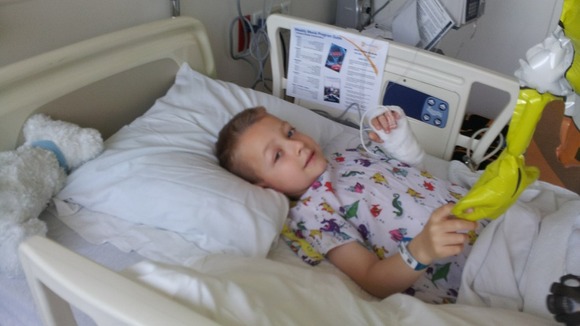 Six year old Archie Anderson is starting his recovery after a life changing operation to strengthen his legs.
Archie, who has cerebral palsy, travelled to the United States for the operation on his spinal cord, made possible by £10,000 donation from workers at the ALCAN aluminium smelter in Northumberland.
He was discharged from hospital yesterday (Sunday 24 June) and will now have daily physiotherapy sessions to help his recovery.