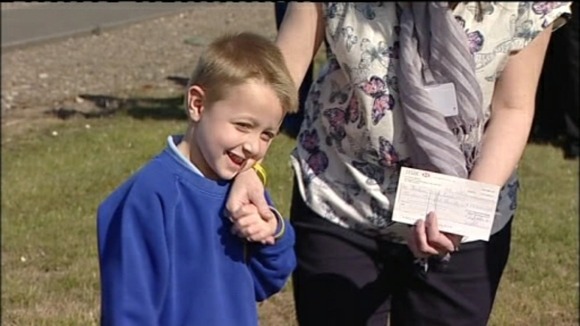 Six year old Archie Anderson has undergone a life changing operation in the United States, made possible by the donations from workers who'd lost their jobs.
He has cerebral palsy and travelled to the US for a three and a half hours operation on his spinal chord to strengthen his legs.
His family received £10,000 towards the cost of the operation from former workers at the Alcan aluminium smelter in Northumberland. They donated some of the remaining contents of their social fund, after the plant closed last month with the loss of 300 jobs.