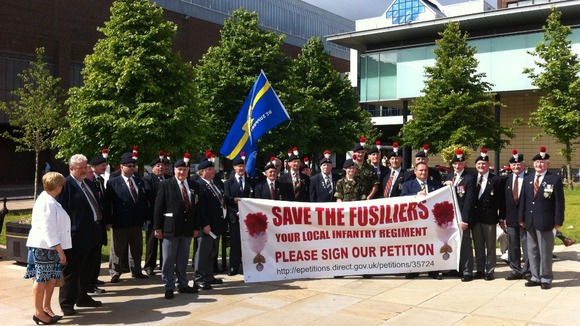 Veterans of the Royal Regiment of Fusiliers held a silent protest in Newcastle at government plans to cut Army numbers. The proposals include cutting the regiment's 2nd Battalion, which has strong ties to the North East.
The Royal Northumberland Fusiliers was amalgamated into the Royal Regiment in 1968, but still recruits heavily from the region.
The government's cuts would see the Army reduced by 20,000 soldiers and 17 units.