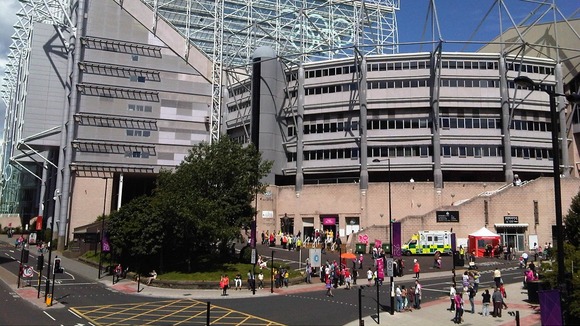 Brazil will play Honduras in the Men's football quarter-finals at St. James' Park at 5pm.
London 2012 Travel Advice:A bus park-and-ride scheme is being put in place to support the football matches, leaving from Great Park (A1 north) and Metrocentre. Park-and-ride is also available from 11 Metro stations.
Newcastle rail station is a recommended venue station for spectators attending the Olympic Football events at St. James' Park stadium. This station may be busy two to three hours before events begin and one to two hours after events finish.
It may also be busy when the last trains leave at the end of the day. This station is expected to be busy with spectators between:- 11.30am-2.30pm and 4.30-6.30pm: Friday 3rd August 2012.