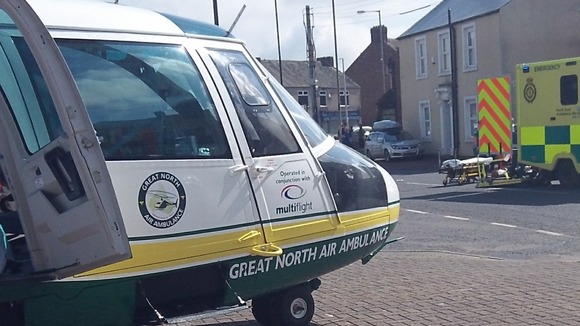 An 11-year-old boy was airlifted to hospital after colliding with a car while on a bike.
A doctor and a paramedic were flown to the scene where the boy was treated for serious head injuries.
He was airlifted to the Royal Victoria Infirmary in Newcastle, where his condition on arrival was critical.
A 49-year-old man has been arrested in connection with the incident.