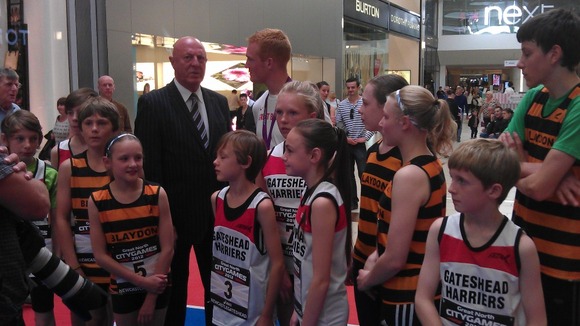 Greg Rutherford shared his tips with promising young local athletes, putting them through their paces on a pop-up track in Eldon Square shopping centre in Newcastle.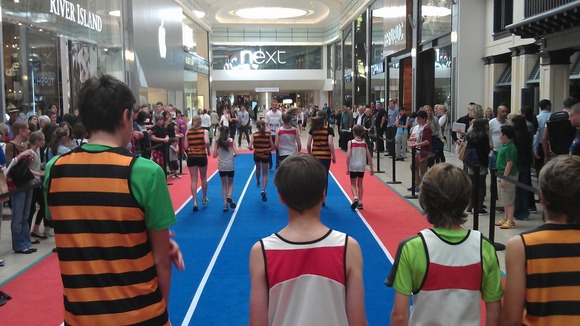 Now entering its fifth year, the Great North CityGames has become an established part of the region's sports calendar.
Staged the day before the Bupa Great North Run, the event hosts athletes from Great Britain & Northern Ireland competing with their rivals from the USA.
Last year crowds reached an estimated 15,000.
The free event gives crowds the opportunity to see performances from some of the most recognisable names in international sport.