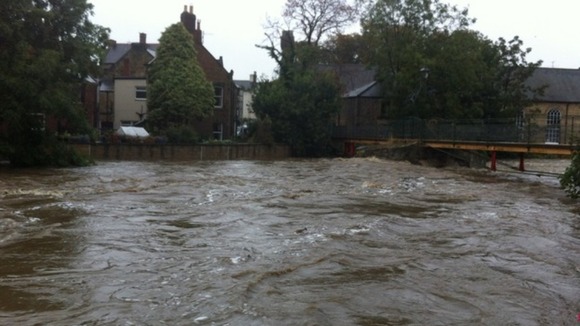 Pedestrians in Morpeth have been warned against using Chantry Bridge, which was damaged when the River Wansbeck burst its bank.
Work is being carried out by engineers before it can reopen.
Communal skips have been placed on High Stanners and Mitford Road, in which water damaged goods can be disposed.