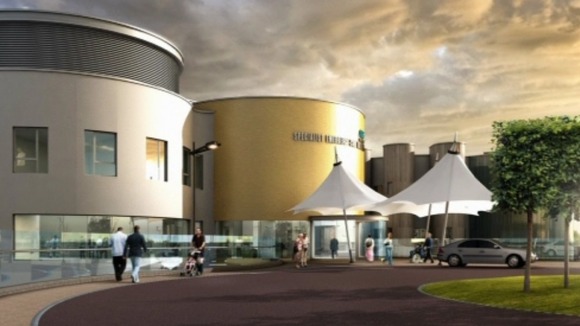 The Duchess of Northumberland will climb into an excavator to mark the start of construction on a new super hospital for the county.
She will perform a ground breaking ceremony before meeting staff who have designed the new hospital, and planned a new approach to emergency care.
The new hospital, just off the A189 near Cramlington, will be the first in the country to offer 24 hour specialist A&E care.
Patients who are seriously ill or injured will be brought to the new hospital by ambulance where they will be seen by skilled specialists in their condition.
For example, cardiologists, respiratory consultants and surgeons will be available seven days a week.
The new hospital is expected to open in 2015.