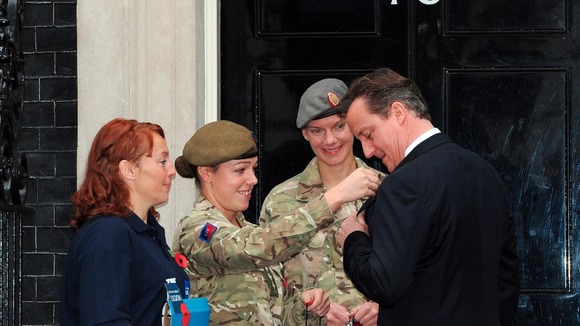 Each cross planted in the park will bear a personal message from members of the public and commemorate a life lost in service; from the great World Wars to the ongoing conflict in Afghanistan today.
The North Field of Remembrance will be officially opened on Saturday October 27 at 10.30am with a Dedication Service conducted by military chaplain, The Reverend Charles Hope of 102 Battalion, The Royal Electrical and Mechanical Engineers Volunteers.
A two-minute silence will be observed at 11am, after which military chiefs from across the region representing the RAF, Army and the Royal Navy will dedicate a Remembrance Cross in the Field.
They will be followed by Anne Turner and Vicky Dunn, both of Gateshead, whose sons were killed in Afghanistan. Local civic dignitaries and officials from The Royal British Legion will also pay their respects to the fallen by planting Remembrance crosses.
The North Field of Remembrance was brought to the region as part of a campaign by Anne Turner to pay tribute to fallen Service men and women from the North.