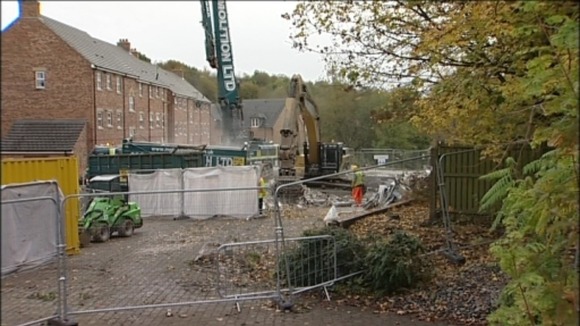 The last remnants of Spencer Court have been removed from the site in Newburn today (29th October).
The flats in Newcastle were left on the verge of collapse a few weeks ago after heavy rains caused a culvert to collapse, washing away the ground under the residential building.
Hundreds of residents then had to be evacuated from the flats.
Now that the building has gone the extent of the underground damage will be examined.