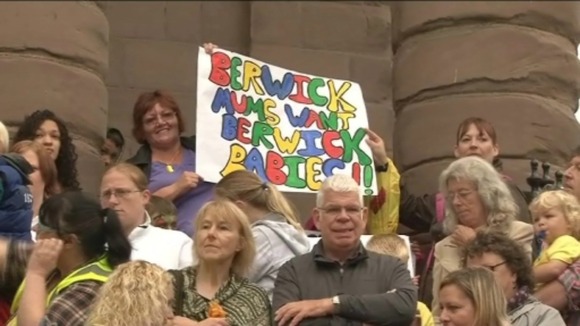 The future of Berwick's Maternity unit is still uncertain following a three month safety review.
Hundreds of people protested against the temporary suspension of births at the unit in August following a large fall in the number of mothers using it.
The nearest hospital is at least forty miles away.
Birth and post natal services will remain closed while Northumbria Healthcare NHS Trust considers two recommendations - either to continue the regular operation with extra mid-wives, or to operate a model used in other rural areas.
This model relies more heavily on home births and a community mid wife system.