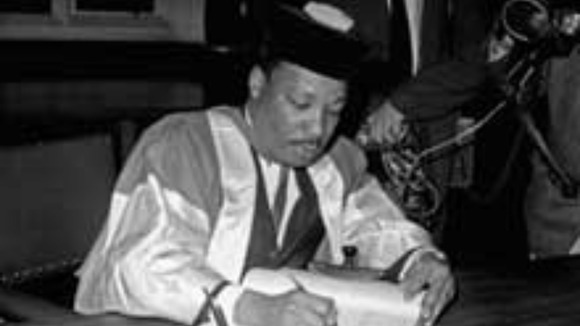 Black and white footage has surfaced of civil rights campaigner Martin Luther King in Newcastle from forty-five years ago.
Martin Luther King, hearing that he had been awarded an honorary doctorate, made the six thousand-mile round trip from America to the UK to visit Newcastle and pick up his award in person.
Newcastle University is the only university in the country to honour Dr King in his lifetime.