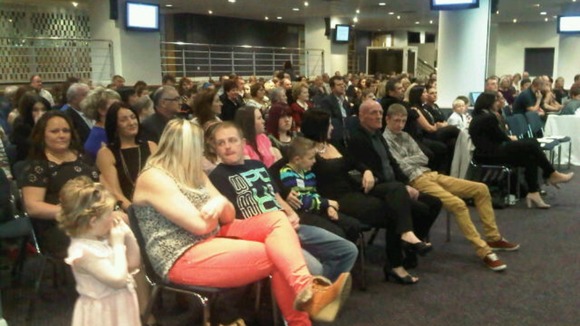 Friends and families are gathering to celebrate the annual Brave Heart awards taking place at St James' Park in Newcastle this afternoon.
Thirty four children from the region have been nominated for the awards which mark the bravery of some of the North East's sickest children.
The Brave Heart charity which hosts and sets up the awards every year was born out of the story of one little girl's story from the North East.
In 1989 a National Children of Courage Award was made to a young girl from the North East called Joanne Gillespie. Joanne, who was 11, had endured 2 major operations and fought back against a recurring brain tumour.
In order to help other children who would go through such experiences Joanne turned the diary of her recovery into a book. It was published in 1989 under the title "Brave Heart".