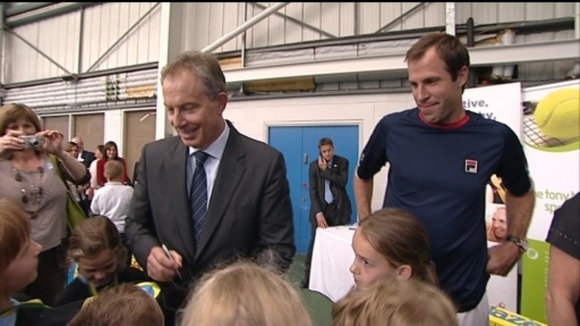 The Tony Blair Sports Foundation is celebrating its fifth anniversary and its patron, former Prime Minister Tony Blair, has had to cancel his proposed visit to the region after his father fell ill last night.
As part of the anniversary celebrations Mr Blair was planning to launch the Foundation's Pass It On campaign, which will continue building on the post-Olympics legacy in the North East. It is hoped that this will continue to inspire people to take part in sport and keep active.
Tony Blair had also been set to be officially launch the partnership between his foundation and Walker Technology College in Newcastle. Through the partnership, the foundation will help provide tennis coaching for primary school pupils, including for the visually impaired.