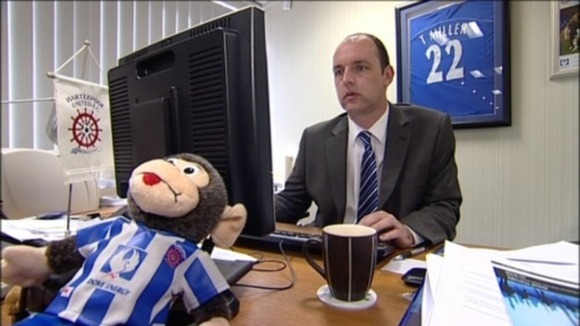 Stuart Drummond, the Hartlepool mayor who shot to fame in 2002 after winning the position as an independent candidate, will be replaced by a committee system next year after the people of Hartlepool voted to abolish the mayoral post.
Mr Drummond has been Mayor of Hartlepool for three successive terms, but his position was threatened after Labour councillors in the town demanded a referendum on how its council was run.
On Thursday Hartlepool's voters decided that they would like to return to the committee system and abolish the post.
In a referendum, 7,366 voters said that they wanted the town to be run by a committee, while only 5,177 said they wanted the local authority to be overseen by a mayor and cabinet.
The voter turnout for Hartlepool was eighteen percent.
Mr Drummond, the former Hartlepool Football Club mascot, will continue in the post until the next local elections in May 2013.