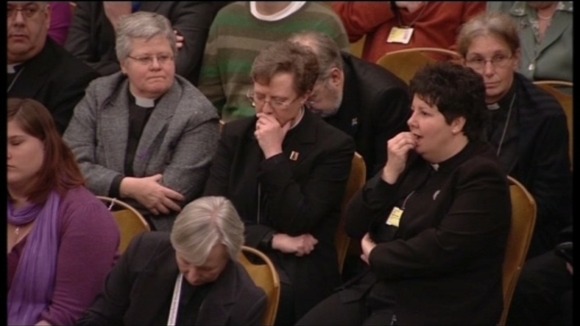 The Archbishop of York Dr John Sentamu made the announcement last night that the measure to bring in women bishops "will not proceed any further" until a new Synod comes into being.
A new Synod is not set sit until 2015.
The draft measure lost by just six votes in the House of Laity, failing to reach the two-thirds majority amongst the Synod's lay members needed to pass the legislation.
The Rt Rev Justin Welby, current Bishop of Durham and the next Archbishop of Canterbury, was also a fierce supporter of the bill. Earlier in the day before the vote at the Synod took place he had said that he was "deeply committed" to the bill, believing that it was "time to finish the job."
For more on this story, have a look at our national coverage.