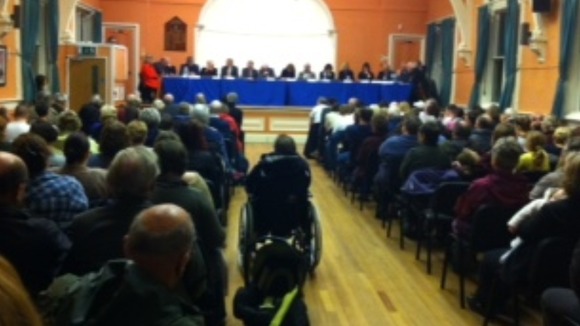 Plans to scale back maternity and child services at a hospital in North Yorkshire hospital will be referred to the government.
The NHS is planning to reduce services at the Friarage in Northallerton, claiming they are unsustainable.
North Yorkshire County Council's Health Scrutiny Committee agreed at a meeting to ask the Health Secretary to intervene.
The results from a recent survey of 19 other small hospitals, similar to the Friarage, show the majority of authorities are confident in sustaining services in their local areas.
The NHS plans to transfer the maternity unit services and overnight paediatric care to James Cook University Hospital in Middlesbrough. Part of the reason, it says, is because of a lack of doctors.
But campaigners now say the survey reinforces their claim that there's no need for that to happen.
Councillors have asked Jeremy Hunt to step in after their campaign to halt the plans failed. Mr Hunt will now assess the issue and make a final decision next year.