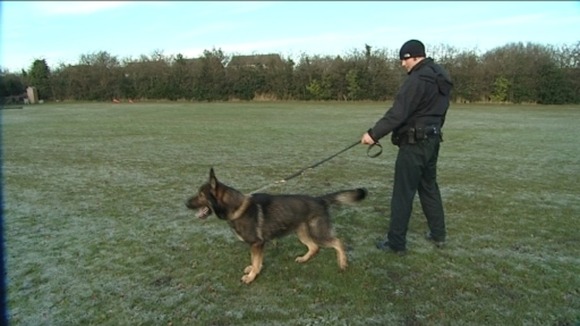 Children at a school in Darlington have welcomed some special guests today as nine police dogs were brought into Middleton St George Primary.
The dogs performed demonstrations to show how they sniff out drugs and catch criminals.
The school visit is part of a project by Durham Police to teach children about the dangers of drugs.