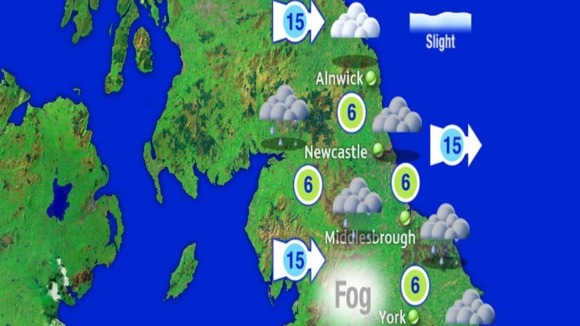 After a cold, bright start cloud will thicken from the north today bringing outbreaks of patchy rain and a strong west breeze.
The air is slightly less cold and therefore low cloud could form over hills - highs 6C.
Not too chilly tonight - patchy cloud and rain sinking south.
Sunday may start off rather dull but colder and clearer weather soon develops from the north