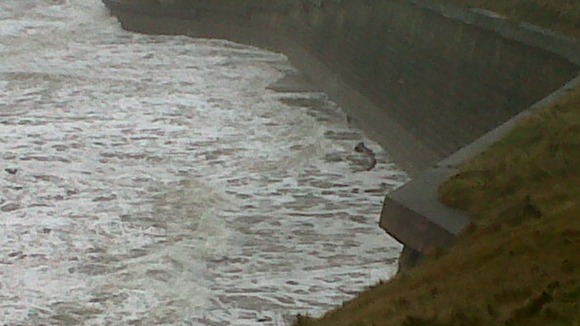 Fire crews, two lifeboats and the Coastguard were all involved in rescuing a dog that had become stranded by the rising tide.
The black labrador was stuck on a tiny strip of beach at the foot of the 'Cat and Dog steps' at Roker seafront in Sunderland.
Two inshore lifeboats from Sunderland were called out, and two firefighters began abseiling 30 feet down the sea wall to rescue the dog. But before they were able to reach it, it was swept into the water.
It was carried by the tide towards a member of the Coastguard, who was standing on the steps and managed to grab it. It was carried to safety, uninjured, and returned to its owner.