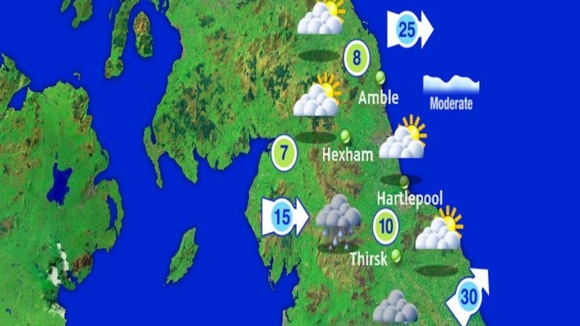 A wet and windy start. The rain could be heavy over the Yorkshire Dales but lighter and more patchy elsewhere. An improving story but remaining blustery.
This evening and overnight many places will become drier, clearer and colder with a touch of frost possible, especially in the east.
Showers will develop in the west, which could filter onto the Pennines and turn to sleet and snow.