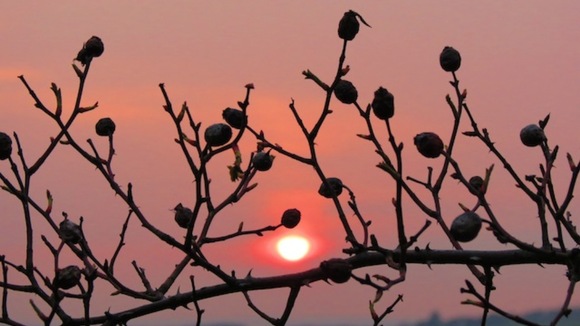 Overnight the combination of clear skies, light winds and cold air will allow mist and fog patches to form.
In sheltered, rural areas temperatures could dip to -1C.
Wednesday: A frosty and foggy start for some on Wednesday morning. Otherwise it's a dry day with broken cloud and some sunshine.
A much colder daytime high of 6C, which is just about the seasonal average.
Outlook: It will turn a little bit colder into Thursday and Friday, continuing the overnight frosts. A weak front passes through late on Thursday into Friday morning. This will probably be wintry over hills, giving a dusting of snow by dawn - nothing too heavy.