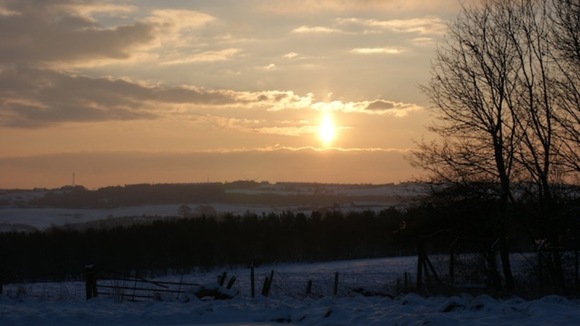 Overnight
Cold and cloudy with a widespread hard frost, icy stretches and scattered snow showers.
Sunday
Cold and breezy. Temperatures struggling to get above freezing. A few snow flurries possible but many places will remain dry until later.
Light to moderate, but persistent, snow showers are expected to develop during the evening and head north overnight.