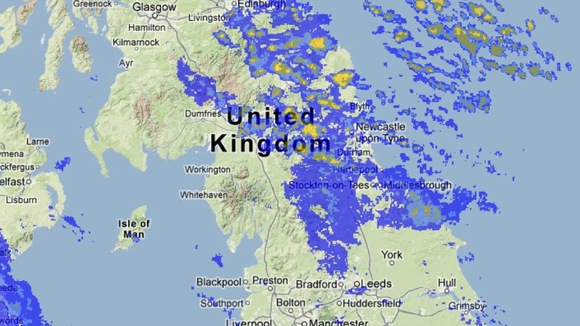 Heavy showers developing off the North Sea last night brought a lot of snow to parts of the region with snow depths over the last 12 hours are now at.....
16cm recorded at Loftus
12cm Albemarle
9cm at Redesdale
This afternoon conditions calm down a little but winds will remain cold and strong from the east. There is further scope for another 2-5cm of fresh snowfall as showers push north. Northumberland is at greatest risk.
Tonight light and patchy snow showers are possible but they should continue to ease. A bitterly cold night with lows of -3 (much lower under clearer skies or where we have deep snow). A warning is in place for icy stretches.
Sunday will start off cold and cloudy but mainly dry. Temperatures will stay subzero for many inland areas (over hills and where you have snow ever).
Sunday night snow is expected to push north. This could cause problems for the Monday morning rush hour.