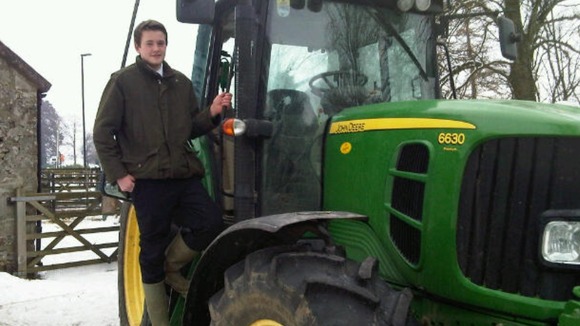 A teenage boy from Barnard Castle was so determined to get to school, to sit a geography exam, that he drove there in a tractor.
16-year-old Will Richardson borrowed one of of his family's tractors and drove eight miles, through the snow, from Hutton Magna to Barnard Castle School in County Durham.
Will even stopped on the way to pick up a stranded classmate. He passed his tractor driving test in May and managed to navigate the vehicle up to the drive of the school.