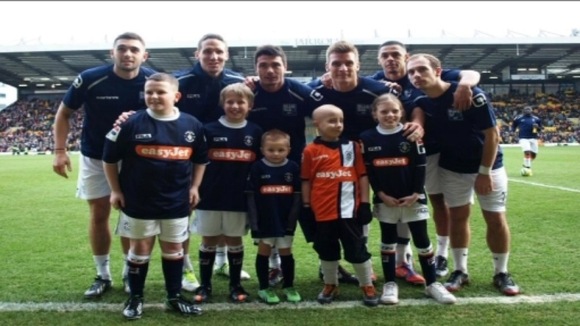 Inspirational youngster Cory Davidson, from Blyth, in Northumberland has helped a team of footballers to pull off one of the giant killing acts of the FA Cup.
Cory, who suffers from an aggressive brain tumour, was Luton Town's mascot as they took on premier league Norwich City
The non-league side pulled off the shock of the fourth round by beating the Canaries.
Many of the Luton players later tweeted how Cory's story had inspired them. Despite his own ill-health, he gives up his Christmas Day to deliver presents to youngsters in hospital and raises money for charity.