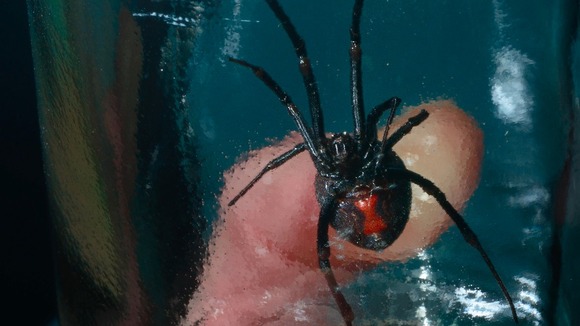 Black Widow spiders have been recovered from a business on Teesside.
They were discovered by employees at a company which does not want to be named.
It's thought that the highly poisonous North American spiders may have travelled to the UK in a freight shipment.
They were caught by wildlife expert Jack Fenwick from Guisborough-based Naturally Wild Consultants.
Mr Fenwick said that, while the Black Widow is highly venomous, fatalities from bites are rare.