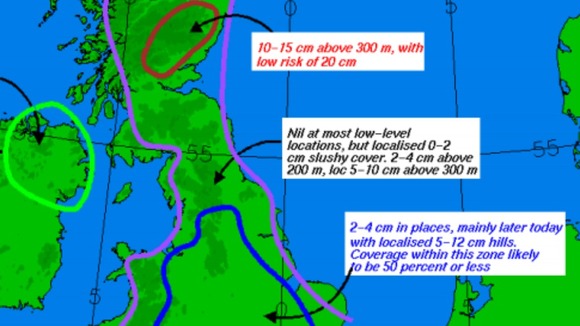 Rain will develop into sleet and snow a little more widely as we head into Sunday evening, pushing north before sinking south again later.
The Met Office have a warning out for up to 5cm of patchy snow cover at lower levels and maybe up to 10cm over hills above 300m.
Skies clear from the north later in the night, bringing a risk of ICE.