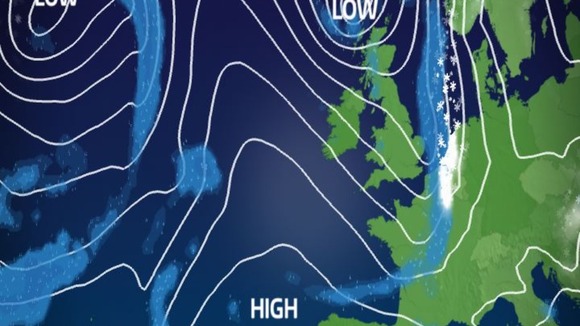 The low pressure that brought yesterday's wet, windy and wintry conditions has moved away from the UK.
In its place a ridge of high pressure is developing. For us this means a few days of far more settled and milder weather.
A band of rain to the west of us will try to show its hand on Saturday but shouldn't amount to very much. At the moment we are looking at more cloud and a chance of light patchy rain in the west.