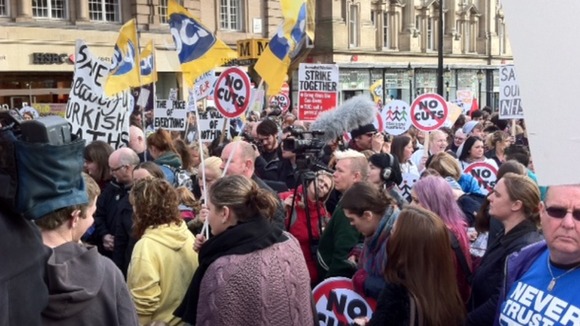 Demonstrators have marched through Newcastle city centre to protest against what they say are the damaging effects of public spending cuts.
Local campaign groups joined trade unions for the event, which culminated with a rally at the Monument.
The protest comes just weeks before Newcastle city councillors vote on whether to approve cuts of £100 million pounds over three years.
Unions said the demonstration was also highlighting wider inequalities caused by the squeeze on spending.