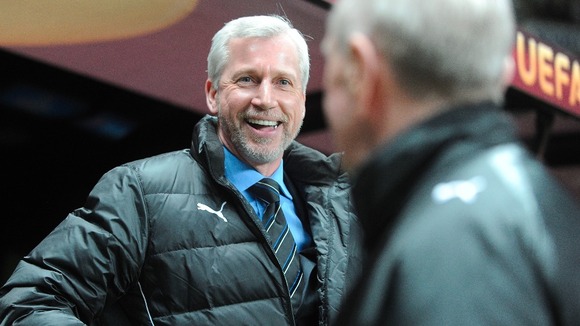 Newcastle United's manager Alan Pardew said his side had put one of the best teams out of the Europa League in the 1-0 victory over Anzhi Machachkala last night.
He said his team could go on to win the competition - but must not get carried away.
"I do honestly believe that we have put one of the best sides out of this competition," he said. "They caused us a lot of problems. They have outstanding individual players in every area, really. We have beaten them, albeit with a slight bit of good fortune in this tie, so we can go on and win it. "