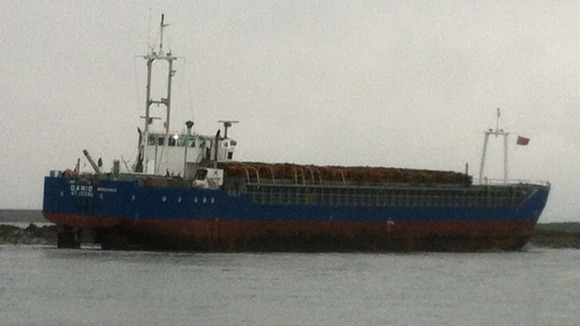 An 80 metre cargo ship carrying timber has run aground near to the Farne Islands on the Northumberland coast.
The "Danio" was on route from Perth to Antwerp when it got stuck at Little Harcar Rocks near Longstone Lighthouse at 4.45 am on Saturday morning with a crew of six on board.
Seahouses RNLI have launched a lifeboat to try to tow ship to safety, but had to abandon the rescue attempt as the tide was going out.