Members of the Durham Miners' Association put up a banner displaying a "Thatcher's Prayer" in protest over the way her policies affected mining communities in the North East.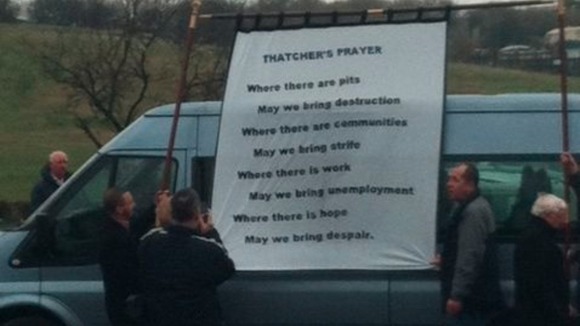 The poem is a parody of the speech Margaret Thatcher famously gave on the steps of Downing Street after her election as Prime Minister in 1979 - which quoted St Francis of Assisi.
The miners' version reads:
"Where there are pits, may we bring destruction,
"Where there are communities, may we bring strife,
Where there is work, may we bring unemployment,
"Where there is hope, may we bring despair."