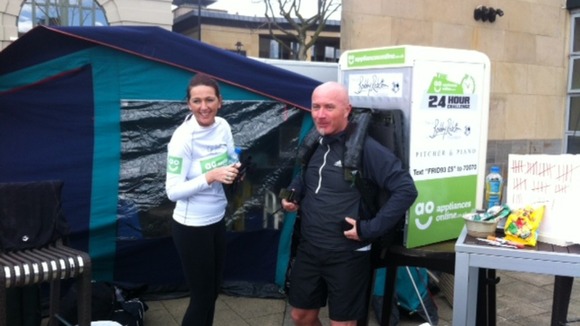 19 hours into his gruelling challenge Tony 'the fridge' Morrison says he has been overwhelmed by the support he's received from the public.
A team of volunteers have kept him going through his challenge and scores of well wishers have taken to Newcastle/Gateshead Quayside to cheer him on.
At this stage he looks unlikely to finish the 100 miles in 24 hours, but he will still set a world endurance record for the most miles covered in 24 hours while wearing a fridge!