A Second World War veteran will finally receive a coveted Arctic Star medal for bravery at a special ceremony.
Vetrans have campaigned for nearly 70 years to get recognition for the thousands who sailed in the Arctic Convoys.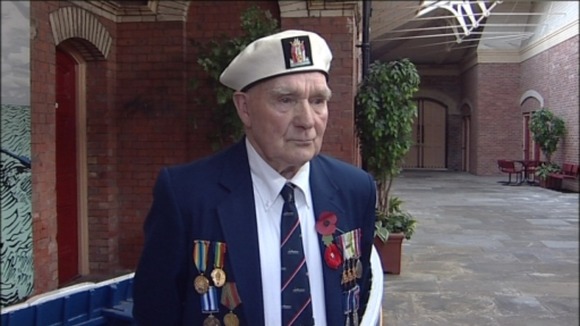 John Ramsey from Redcar served as a Navy gunner escorting the merchant ships taking crucial supplies to Russia during the Second World War.
It was a journey Sir Winston Churchill described as the "worst on earth" and nearly 3000 people lost their lives.
The government announced in December that it planned to officially honour Arctic Convoy veterans with the newly-created award.
The former Redcar serviceman and his MP supported the lengthy campaign for recognition.