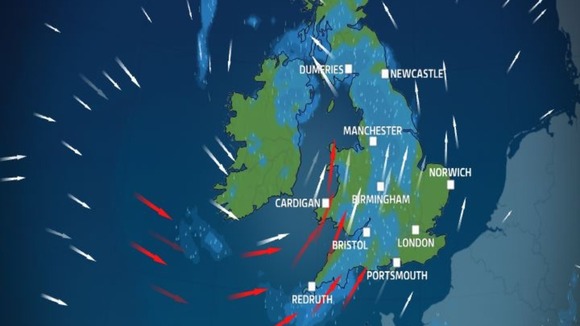 Very unsettled conditions have already affected western parts of the region this morning.
Into the afternoon a very wet and windy spell continues it's journey north and east.
The rain will persist in being heavy across many western parts, lighter and more patchy further east. Unseasonably strong winds for May will continue from the south/southwest.
The winds will push the rain through by evening, but showers will follow and some could be heavy.
Feeling cool.