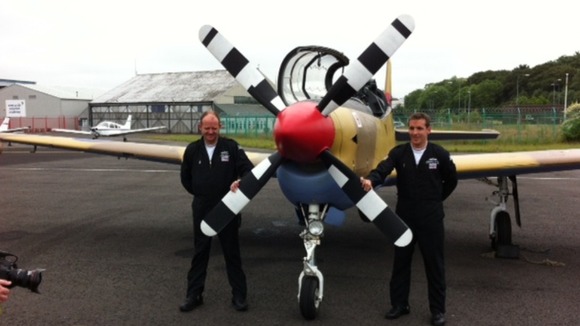 One of the most exciting planes that will take part in the 2013 Sunderland International Airshow has been on display at Newcastle International Airport.
The Tucano T1 is part of the display programme on Saturday 27th and Sunday 28th July.
Based at RAF Linton-on-Ouse the Tucano is a modified version of the Brazilian Embraer EMB-312 Tucano aircraft.
The Sunderland International Airshow gets underway on Friday 26th July for three days. Itis the largest free event of its kind in western Europe.