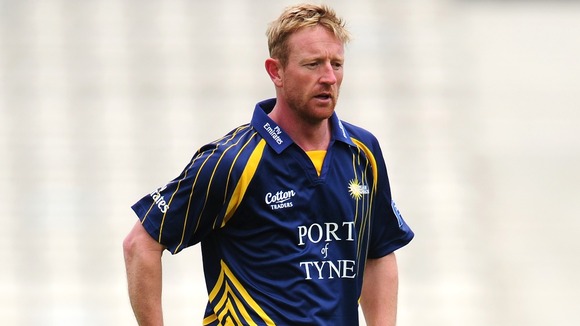 North East cricketer Paul Collingwood is receiving an honorary degree from Northumbria University.
The family of England's most capped one-day international will watch the ceremony.
Paul Collingwood said:
"It's a proud day to receive this honour, particularly with my family in attendance. I would also like to thank the University for nominating me.
"There are lots of inspiring people in this part of the world, so to be chosen is extremely flattering."
Collingwood's own cricketing career began at nine, when he was selected to play for his local Under 13 team.
Just ten years later he had been signed for Durham County Cricket Club and by 2000 his fellow players had voted him Player of the Year.
A year later he made his England debut in a One Day International, closely followed by his test match debut against Sri Lanka. He went on to become England's most capped One Day International cricketer and leading run scorer.
Collingwood was awarded an MBE for his role in the 2005 Ashes victory, the first in almost 20 years.