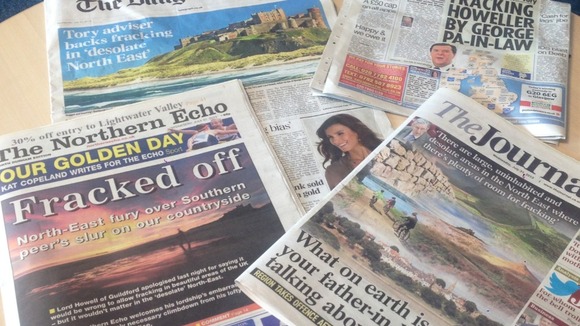 The Journal - George Osborne's father-in-law Lord Howell made a public apology after having described the North East as "desolate" and "uninhabited".
The Northern Echo - This paper is asking readers to prove Lord Howell wrong by sending in shots of North East beauty spots.
The Telegraph - The 'desolate' North might actually be the best place to introduce fracking, since it would bring about a return to prosperity.
The Guardian - Remarks by Lord Howell, former adviser to William Hague and George Osborne's father-in-law, blasted by environmentalists.