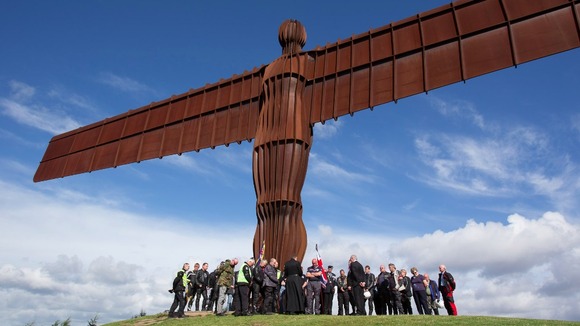 A special service was held at the Angel of the North to remember villages in the North East where all the men who fought in WWI returned safely.
Two bikers from Wales are travelling the country, visiting all 51 so-called 'thankful villages'.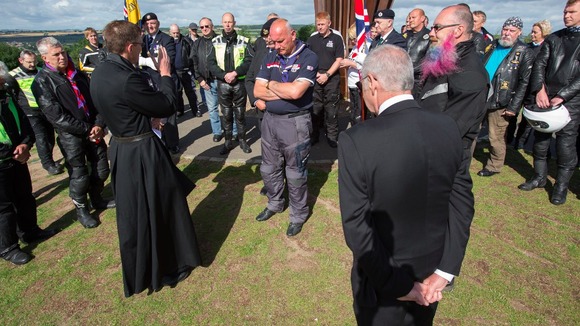 After the service this morning, they travelled to Meldon in Northumberland where they presented a plaque recognising the sacrifices made by the men from the village almost 100 years ago.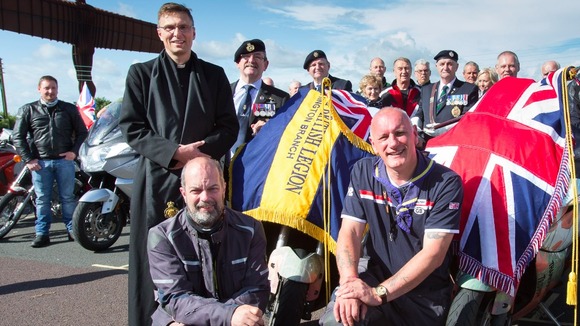 The 9-day trip across the country is also raising money for the Royal British Legion.